×
Success!
Indicates a successful or positive action.
Home Buying Tips
We make buying a home easy with access to the most recent property listings, email alerts, a network of certified agents and a great way to save money at closing – with Cash Rewards. Here are a few tips on making your journey even easier: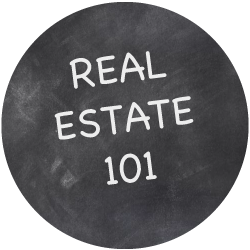 Real Estate Agents 101
Selecting the right real estate agent is a very important step in the home buying process. And because of that, we encourage you to spend a few minutes getting to know just exactly what you should and can expect from them. Here are a few things to consider before you pick your agent:
Two types of agents
There are two kinds of agents. The buyer's agent represents the best interest of the person who is buying a home. A seller's agent represents the best interest of the person who is selling the home. If you are a seller, you may choose to use your seller's agent to help you buy another property, or you're free to find a different buyer's agent. The choice is yours.
Signing an agent agreement
Once you find an agent, you may need to sign an Agent Agreement to show your commitment to them until the contract expires. Please be aware that if you visit homes with an agent before signing a contract, the agent may consider there to be a verbal contract in place as they are taking the time to show you a home.
The job of a real estate agent
When you work with an agent, you can expect them to help you with many things, including:
Finding a home
Selling a home
Scheduling tours of homes
Researching the market, neighborhood and house itself
Making and negotiating an offer, and counter-offers
Providing expert advice on home buying and/or selling
Handling the offer and closing paperwork
And more… there are dozens of other important items an agent can help with.
Calculating agent commissions
Generally, real estate is a commission-only business. If an agent works with you as a buyer or a seller without a closed transaction, they aren't paid for their time. However, when a closing does occur, they are rewarded with a commission check based on the sales price of the home.
Commissions are generally negotiable and do vary geographically, but a typical commission is 6% of the sales price – usually evenly split between the buyers' agent and the selling (or listing) agent at 3% each. However it is not a rule and there are many times when the split is negotiated unevenly
Paying agent commissions
The total commission – for both the buyer's and seller's agent – is always paid by the seller at closing. The fee is subtracted from the proceeds of the home sale. So in one sense, the seller is paying a commission to an agent to sell their house, and commission to the buyer's agent for bringing the buyer to the table. If you are a seller, you should always factor these costs into your home's listing price and expected profit. Note that the commissions are split and then sent to the respective brokerages – the agents themselves are paid by their brokers, minus brokerage fees.
Getting a referral to an agent
Ensure your home buying and/or selling process goes smoothly. That's why you have access to our program and its network of experienced, handpicked, certified real estate agents. When you use one of these agents, you also qualify for Cash Rewards* that can save you $100's to $1,000's at closing! Find your agent today by clicking here – and be on your way to selling AND saving today!
back to top
---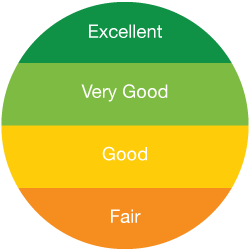 3 Important Steps to Take Before Buying A Home
Are you planning to buy a new home this year? Here are three of the most important steps you can take to ensure that your experience is smooth the whole way through – from finding a home to financing it.
Check your credit: One of the best first steps is to check your credit. The Fair Credit Reporting Act (FCRA) requires credit-reporting companies—Equifax, Experian and TransUnion—to provide a FREE credit report, at your request, once every 12 months. Be sure to review your report thoroughly for errors. Top reported errors include identity errors, incorrect account details, and fraudulent accounts. Some of these can affect your credit, so be sure to review it thoroughly and dispute any mistakes sooner than later.
Find out how much house you can afford: There are a lot of considerations made when your lender determines how much home you are qualified to buy, what your monthly payments will look like and how much money will be due at closing. So it's always in your best interest to talk to your credit union first to get real numbers before talking to a real estate agent. This way, you know exactly what your target price range is and can start your home search with the right expectations.
Find a real estate agent: While a real estate agent isn't necessary to find a home, they are very useful—even critical—to the negotiation and closing process. We suggest that you use an agent that is part of our program. These certified agents are experienced and come from top brokerages in your local area! Even better, when you use one of these agents, you qualify for Cash Rewards* which can save you $100's to $1,000's at closing!
Take your next steps wisely by using our Affordability Calculator for a quick "guess-timate"! Or if you'd like the help of an expert, click here to review and pick an agent from our certified network!
back to top
---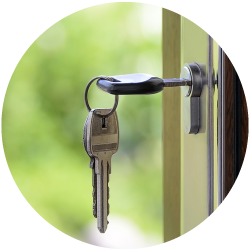 The Keys to A Perfect House Hunt
Finding that special home where you will share time with family and friends, and create great memories, is very exciting. But it can also be overwhelming. Here are a few tips to make your hunt for the perfect home a smooth one:
Determine your wish list: Before you start looking for a home, determine what you want in a house. What features would make your life easier? Which features can you not live without, and which are just nice to have? As you start looking, you will likely discover that properties containing every item on your list are few and far between, so it's good to decide in advance what is negotiable and what is not.
Do some preliminary research online: The "search for a home" feature inside the our portal offers easy online access to the most current listings so that you can look at what is selling in your own neighborhood as well as the neighborhoods you want to live in. You can also view economic data, school information, crime statistics, walk scores and more.
Pick the right partner: Once you are committed to the goal of buying a new house, make sure you pick a real estate agent that you feel comfortable with and will be able to help you in your search. The agents in our network are committed to helping you find the home of your dreams, and deliver exceptional service. Communicate your wish list with them, and let them navigate you through the process. Plus, using one of our certified agents means you will earn Cash Rewards* at closing!
Keep notes: Seeing a house online and in MLS listings can be quite different than walking through the home itself. Photos and descriptions can be deceiving. Once you have a narrow list of properties that meet your expectations, schedule some time with your agent to visit them. Take notes and pictures for each. Depending on your search criteria, you may be visiting lots of properties so keeping notes will help you remember your thoughts later.
Take your next steps wisely with the help of an expert real estate professional in our network of agents: click here to find one that meets your needs!
back to top
---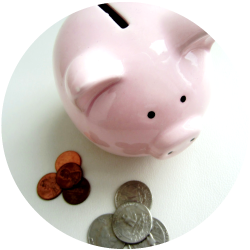 Determining How Much You Can Afford
Thinking about your dream home can be fun, but finding out that you can't afford it isn't so much. Be sure you keep the right price in mind when you search through properties by doing a little homework in advance.
Evaluate Your Budget: There is a general rule that your mortgage payment should not exceed 28% of your monthly take-home pay. So for every $1,000 of pay, you can add $280 to your max mortgage budget. Ex: $5,000 of pay equals $1,400. However, this will all depend on your monthly expenses and debts. Buyers who are debt free have more wiggle room than buyers who have more bills to pay. In addition, consider what your budget will be in the new home, not what it is now. This means you'll need to consider if a bigger home will increase your electric bill, if a new pool will increase your water bill, and a bigger yard might require yard maintenance.
Consider Your Debts: Lenders generally follow the 43% debt-to-income ratio rule. Meaning that your monthly mortgage payment, car loans, credit card bills, and utilities should not exceed 43% of your gross annual income. So add up your gross annual household income and multiply it by 43%. Divide that number by 12 months to determine your upper debt payment limit, and then compare that number to what is in your budget.
Calculate Your Down Payment: You should also consider how much cash you have for a down payment. This can make a difference in your monthly payment amount – the more you put down, the lower your monthly payments will be. But also, it could be a deal breaker – it won't matter if you can afford the monthly payments on a $500,000 house if you don't have the down payment required to purchase it. Be sure to talk to your credit union about how much cash you have available so that they can walk you through your best loan options. (TIP: Use a real estate agent in our program in order to qualify for Cash Rewards* and save big at closing!)
Get a quick estimate on how much you can afford by using our Affordability Calculator! Or if you'd like the help of an expert, click here to review and pick a certified agent from our network of experienced professionals!
back to top
---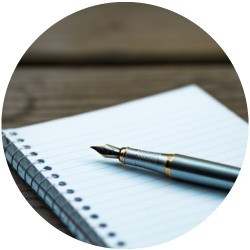 The Basic Steps in Obtaining a Mortgage
While shopping for a home can be frustrating, numerous surveys and polls indicate that applying for and obtaining a loan can be twice as frustrating. Mortgage lingo, terms and calculations are all difficult to understand. And by the time buyers get to this phase in the home buying process, they're exhausted. But it doesn't have to be so hard. Take some time in advance to understand the mortgage process and how it can impact you:
Pre-Qualification: Pre-qualification is the first step in understanding how much a lender might be willing to loan you to purchase a home. These will be ballpark numbers and can sometimes be done over the phone or online using basic information such as income, assets and debt. However the resulting numbers are not guaranteed.
Pre-Approval: For more solid numbers, go for the pre-approval. In this step, the lender adds in a credit check and other verification steps which might come with a fee – so be prepared for that.
Processing: Processing occurs when your lender reviews all paperwork and credit history. They generally also verify your employment and order an appraisal on the home you selected. The final package of information is sent over to underwriting.
Underwriting: This step is when the loan package is reviewed to ensure that it meets all current requirements and no changes have occurred since your original application.
Closing: Once your loan has been cleared to close, a closing date and time will be assigned. This is the final step (also referred to as "settlement") when all paperwork is signed and then all parties will receive their funds.
These represent the five steps in most basic terms. We encourage you to consult with your credit union on their specific approach, as these steps can vary from lender to lender. If you have any questions related to your real estate goals, call our Member Concierge Team at 800-203-9014 x1.
If you have any comments or questions about these home buying tips or site content, please email marketing@curealty.com.
back to top
---